Insurance Quoting Process
To begin the quoting process and provide you with an Apple Report (side-by-side comparison), we need to get some additional information from you. Based on your current insurance needs, there are two simple ways to complete this process.
OPTION 1 
If you can login to your current insurance provider's website, click HERE.
OPTION 2
If you cannot login to your current insurance provider - please complete the Personal Insurance Discovery Form below or click HERE.
PERSONAL INSURANCE
Discovery Form
COMMERCIAL INSURANCE
Discovery Form
Typical turnaround is 3-5 business days for personal lines. Based on the industry, commercial can take a bit longer to shop all insurance carriers.
However,  most often we are able to provide you a quote faster, we just want to make sure we explore all carrier options and provide you with the proper coverage options at the most market competitive rate.

If you have a quick turnaround need, please note on your submission and/or give us a call directly, as we want to accommodate your request if able.
APPLE REPORT
DO YOU LIKE APPLES?
Remember growing up and hearing: An apple a day, keeps the doctor away. Well, we offer you something similar for your insurance's health, an "apples to apples" report on your current insurance compared to a new coverage option. Our side-by-side comparison allows you to see exactly what you have, what you might be missing, and potentially what you could be saving for the same – or often even better – coverage.

Way more than a "Free Quote". It's 2023, not 2001. Offering a free quote anymore is insulting. Therefore, GJIG is offering you an insurance wellness checkup, or the Apple Report as we like to call it. Think of it as the apple you take that can save you time, money, and stress down the road by giving you the peace of mind knowing your insurance is in good health.

INSURANCE HEALTH CHECKUP
Similar to you going to your doctor's office to discuss your physical health and well-being, we take a health inspired approach to your insurance by reviewing your current policies not only to make sure you aren't over paying, but also to review for any potential gaps or coverages you might be missing and costing you significantly down the road.
INFORMED DECISIONS
Through our Apple Report and personal conversations relating to your coverage needs and goals, you will be armed with the knowledge on how to make smarter insurance decisions that are often overlooked or simply not given the focus they deserve.
Now How You Like Them Apples?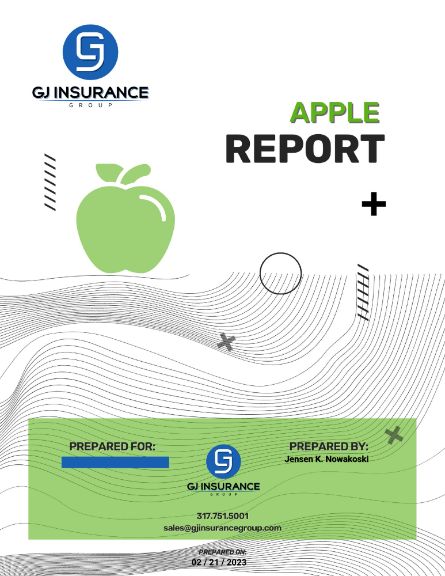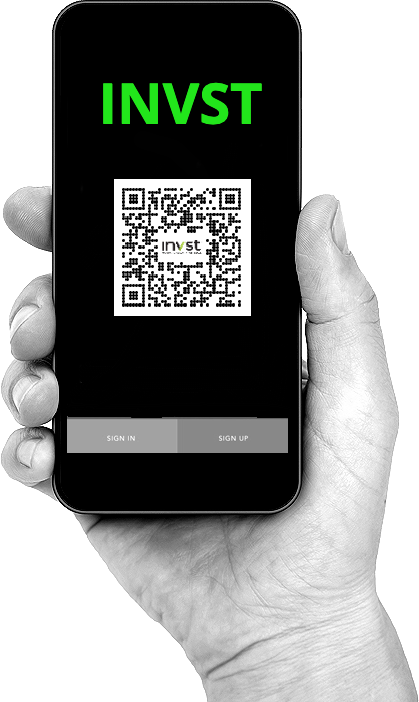 INVST
REVEAL, PROTECT, GROW AND SUSTAIN.
Scan & Save
Simply scan the QR code, connect to your current home/auto/business insurance carrier, and let us review your current coverages for gaps, adequate coverage and pricing to confirm you are properly covered and provide you an Apple Report.
Invst, LLC ("Invst") is an SEC registered investment advisor with offices in Indianapolis, IN and Tampa, FL. Invst does not make any representations or warranties as to the accuracy, timeliness, suitability, completeness, or relevance of any information provided in reporting, whether linked to Invst or incorporated herein, and takes no responsibility therefor. All such information is provided solely for convenience purposes only and all users should be guided accordingly. Invst offers a variety of advisory services—which include financial planning, consulting, and investment management services—with a focus on educating, guiding and counseling clients toward reaching their full financial potential. Prior to Invst rendering any of the advisory services described herein, clients are required to enter into one or more written agreements with Invst setting forth the relevant terms and conditions of the advisory relationship (the "Advisory Agreement").